Example #2 :
A mini talk book based on a keynote
delivered by Chendil Kumar

This is a Video Snippet cut from
Chendil Kumar's speech in Tedx Dubai.
Also, Here's the The original speech video
of the below added clip - https://www.youtube.com/watch?v=oe-sC-wUeB4
Decent Introduction - Podcast
SIGN UP
Ready to retell your stories?
Sign up today to get the
most out of your content!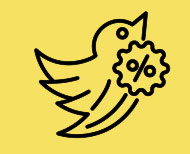 Launch Day Offer:
The first 15 sign ups get a
15% discounted rate card!
WHAT YOU GET:
A FREE Content Audit plus
one 30 minute high quality video
repurposed into 5 video snippets,
1 mini talk book, 1 LinkedIn blog,
20 tweets and 5 Instagram/FB sliders.